Remote Monitoring and Telehealth for The Disability & Aging Populations
Promote Independence, Self-Reliance and Communication with GrandCare Systems.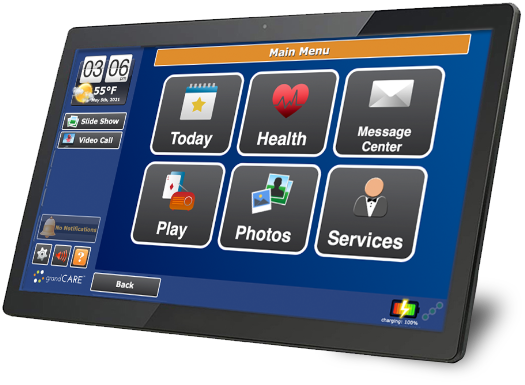 From Professional in-home caregivers to disability service providers to long term care providers, GrandCare can be customized just for you and your clients.
GrandCare is deployed in private homes, group homes and senior housing. It only requires an outlet and an Internet connection. Plus, the user doesn't need to have any technical experience to use it!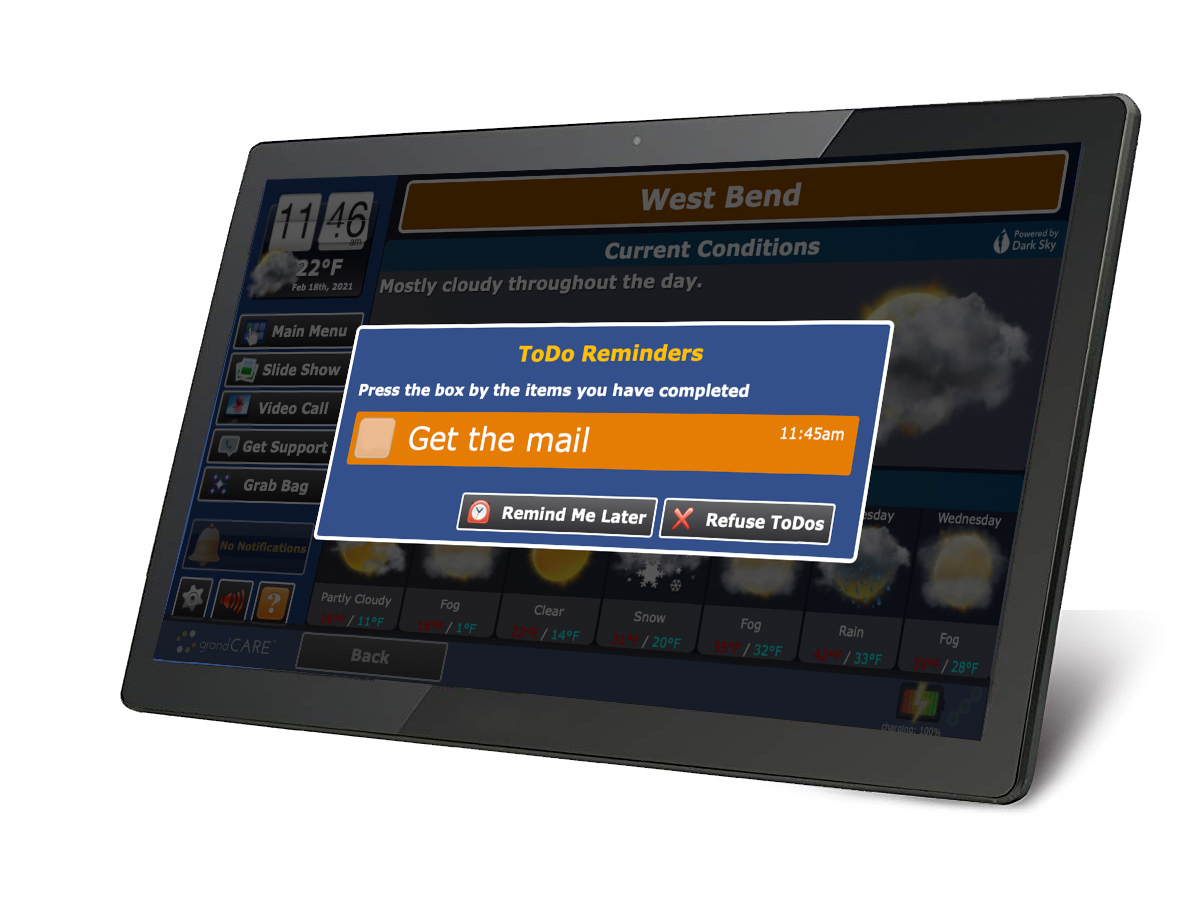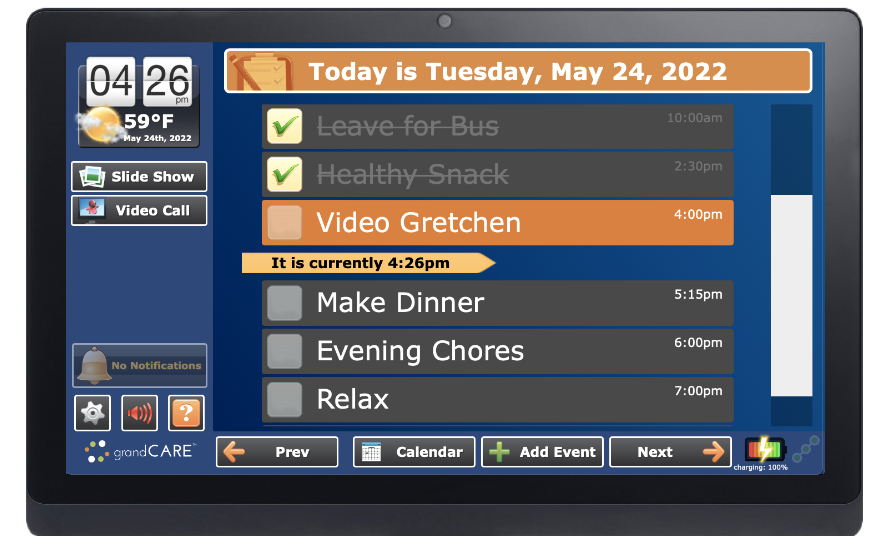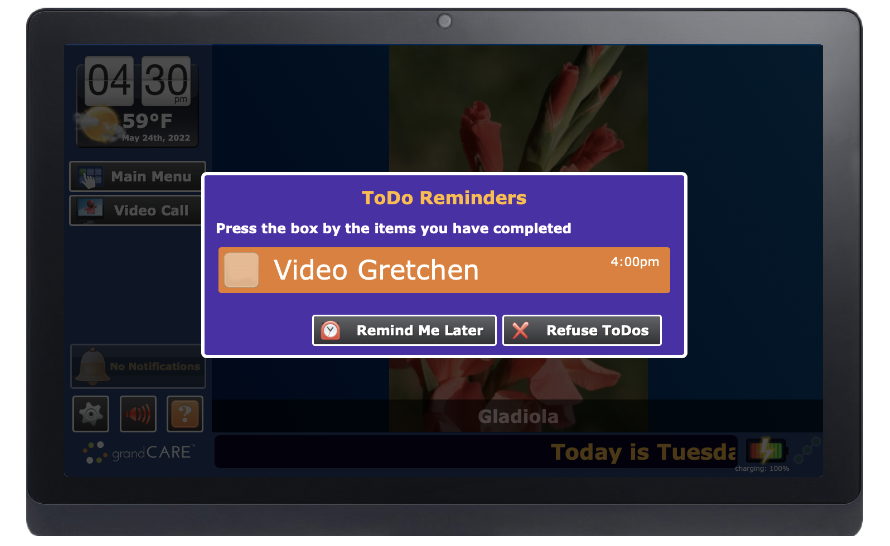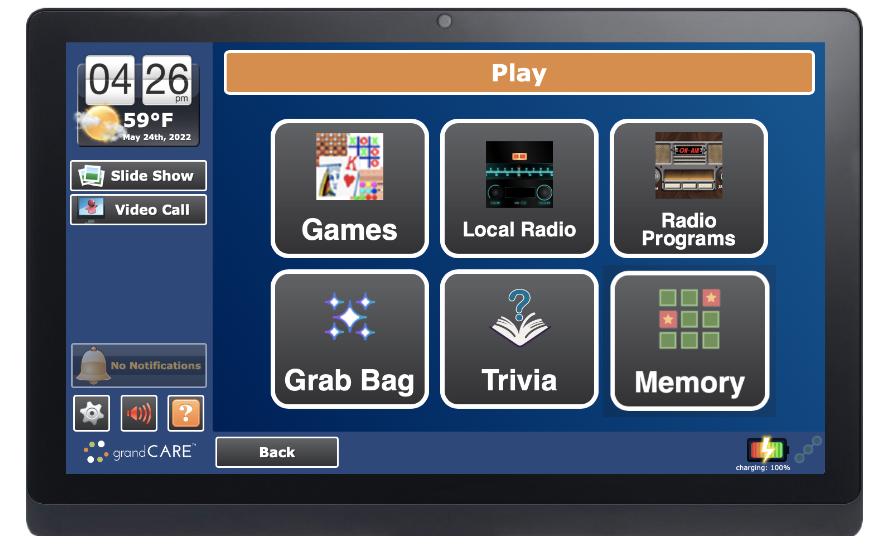 Intellectual or Developmental Disabilities

Listen to the story of how an Ohio-based disability organization uses GrandCare technology in client homes and group homes to promote client independence, coordinate family communications, reduce in-person staffing and support more clients without adding staff. Learn how they were able to reduce staff to supported person ratio from 1:6 to 1:20.
"The biggest thing that he uses with the system is the touchscreen unit to look up things of interest on the internet, access his calendar to see who is working with him and what is planned for the day, and get his reminders for medication, etc. He also loves to get pictures that I send him on the touchscreen, and he also gets messages from me and the supervisor of his service provider agency. He would be lost without the touchscreen; it keeps him connected in many ways."
– Ame, sister
"GrandCare has made our staff more efficient, while improving the quality of care. Our residents love it. Connecting them to family has reduced isolation and made residents happier to be at Evergreen. It's given us a game-changing advantage over our competitors."
– Martha and Esmerelda
"GrandCare has changed the way we offer care. We use it to remotely monitor our clients' vitals and quickly identify if a physical nursing visit is needed. It's been a Godsend for our hospice clients who use it for end-of-life conversations."
– Cadi, homecare and hospice nurse
"The greatest benefit of this must-have system is in its ease of use, to maintain independent living at home through coordinated care and supervision."
– Tracey, homecare owner
"I LOVE GRANDCARE! Best Management tool in this industry!"
– Deborah, owner senior housing provider
"Scott and GrandCare solved a thorny problem for my 95 year old mother who was living by herself. The software, hardware and customer attention were above and beyond. I can't say enough about Scott and his staff and their caring and expertise."
– Henry, son
"I absolutely loved the system!! It was so easy to use and I loved that I could load the pictures remotely and my mom didn't have to answer when I called it automatically- connected. I would absolutely recommend the system to anyone!"
– Cynthia, daughter
"GrandCare is amazing and I recommend it all the time – for the reliable and comprehensive options as well as for the incredible personal customer service I've received over the years."
– Nicole, daughter
"The monitoring allows me a sense of peace that she is up and starting her day."
– Norm, son
"I like all the new improvements you guys have been making on it, and I play with a lot of that stuff every so often to keep my mind refreshed, you know, and do things. Actually, I think it helps my memory and stuff."
– Amy, senior touchscreen user

Telehealth
Wireless health devices, interactive assessments, and medication management tools at your fingertips.

Activity Monitoring
Wireless motion and door sensors monitor daily activity levels without sacrificing independence or privacy.

Social Enagagement
Residents can instantly access video chat, photos, letters, and calendar events from family and caregivers.
Add GrandCare's HIPAA-compliant virtual visits to your existing service offerings
GrandCare's all-in-one touchscreen enables you to remotely check in with your clients, and they can video chat with their friends and family. It can remind them when to do things and provide entertainment and greater family connection. Add telehealth devices to be notified of potential red flag symptoms and wireless motion sensors to know that your client is up and about. Why wait? With GrandCare you can provide services to your clients even when you're not there.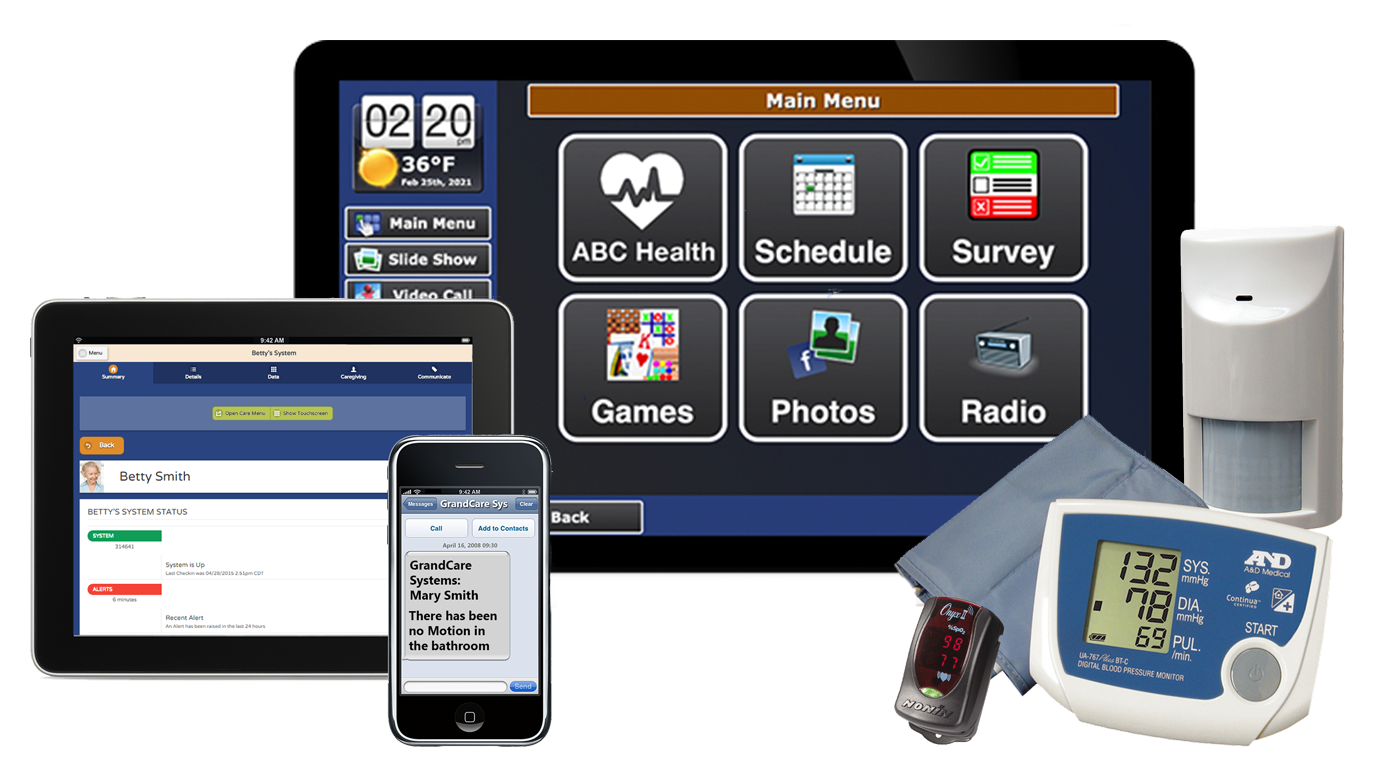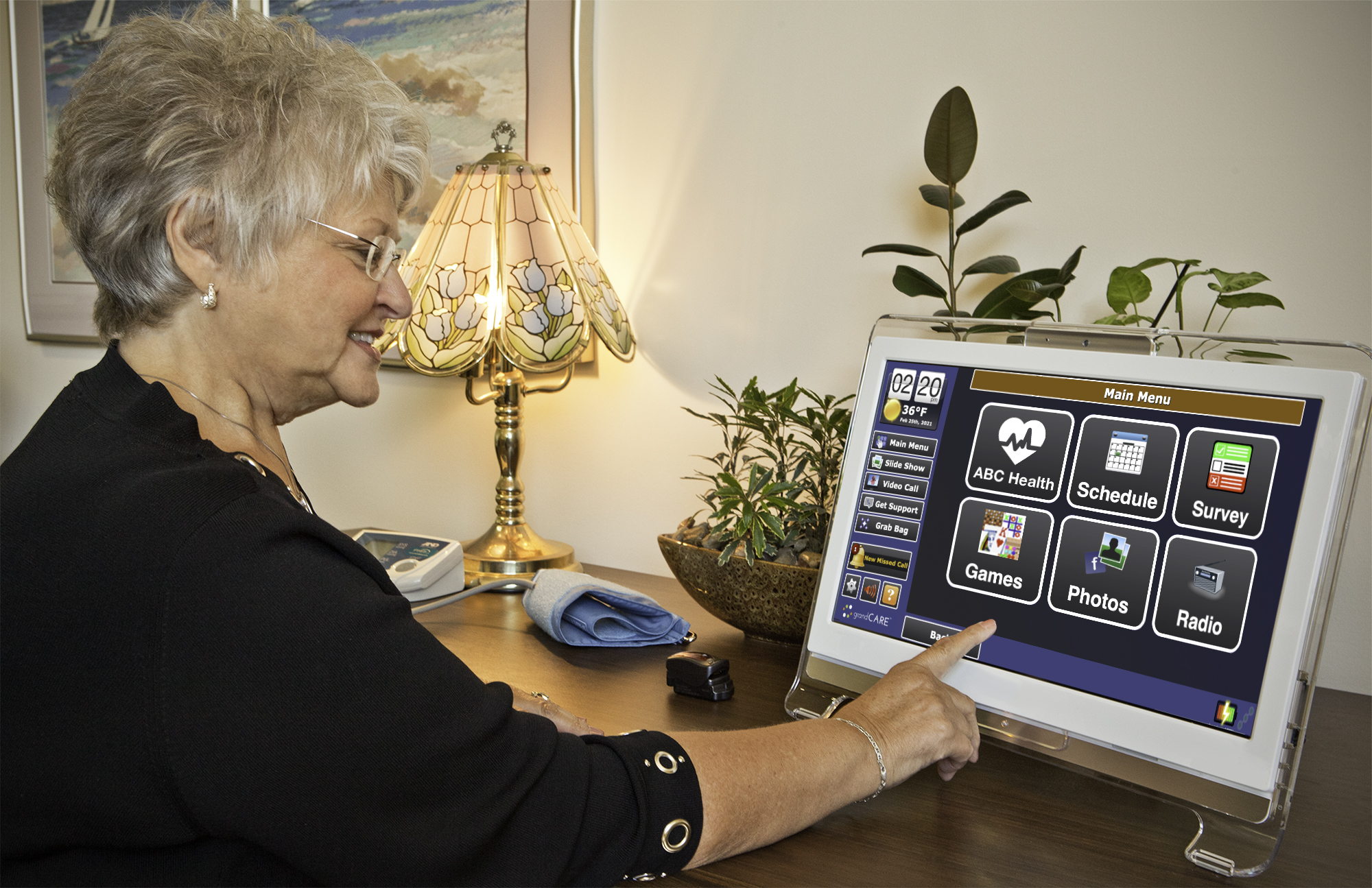 Take your senior living community to the next level with GrandCare in every apartment.
Residents will be able to visit virtually with family members, and participate in resident-to-resident video chat and messaging. You'll have community-wide messaging, a daily check-in button, event calendaring, and more. Add in remote vitals or activity monitoring to be alerted if anything seems amiss, and HIPAA-compliant telehealth. Plus, our concierge-style service requests not only enhance the community experience, they lead to new revenue streams for your organization. And with GrandCare broadcasting to every residence, no one will ever again call the front desk to ask if the mail has arrived.
Disability Service Providers everywhere know that people with developmental disabilities can live independently–if they have the right supports.
GrandCare's to-do items lists help clients stay on track through their day. Medication reminders and telehealth devices help with med adherence and chronic health conditions. For complex tasks, there are detailed activity reminders. They not only read the activity's steps aloud, they even play a video showing what success looks like. And when personal support is needed, help is just a video call away. Independence is achievable with GrandCare-enhanced living.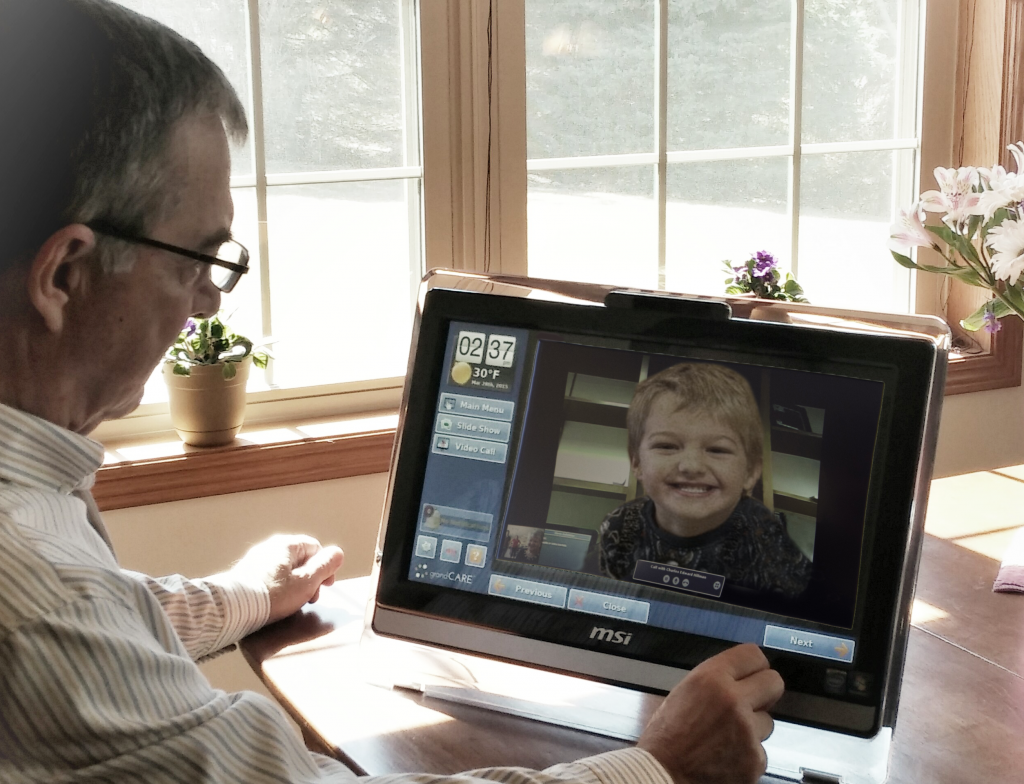 Ready to learn more? Request a free demo now.
Let us show you what makes GrandCare the senior home monitoring solution for you.
Latest News
News and articles from the GrandCare blog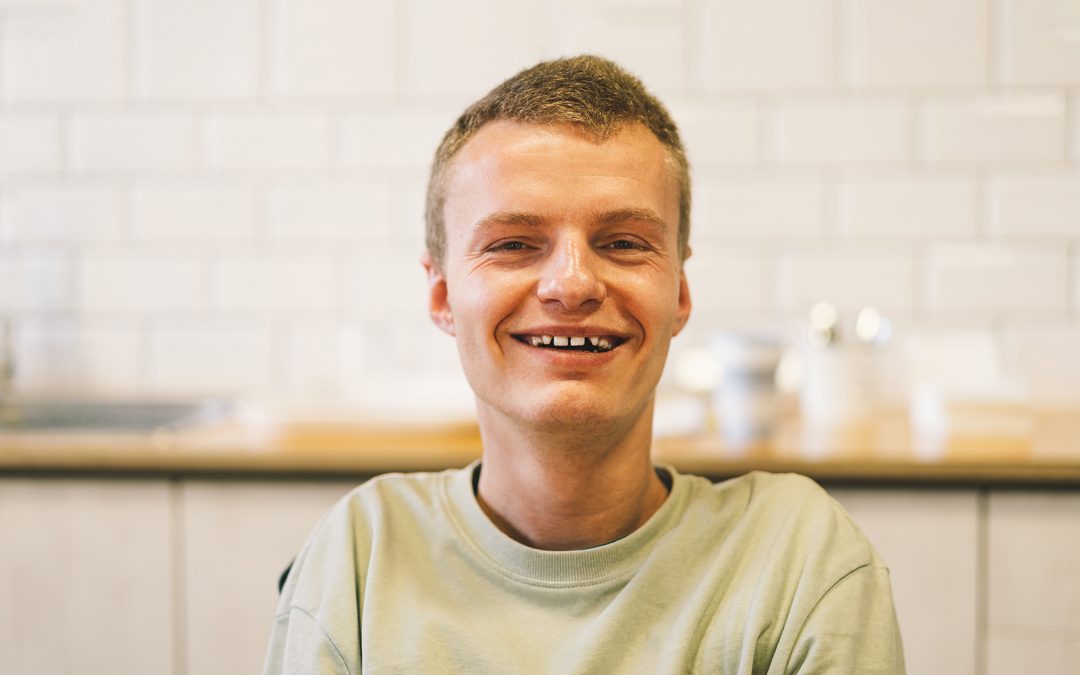 As a provider interested in serving more people with intellectual and developmental disabilities, you are now seriously considering a shift to a technology-based service delivery model. So, here's the million-dollar question: how do you get funding for it? Look into...
Upcoming Events
GrandCare events, conferences, and more
There are no upcoming events.
Read our featured articles and case studies
What to look for in a senior home monitoring system
10 most important features to look for in senior home care technology
Does it work? Yep. And now we can prove it.
We have always believed that technology could keep seniors safe, healthy, and connected.
She refused any and all care. That is, until she met GrandCare.
GrandCare provided value for her and her caregivers.