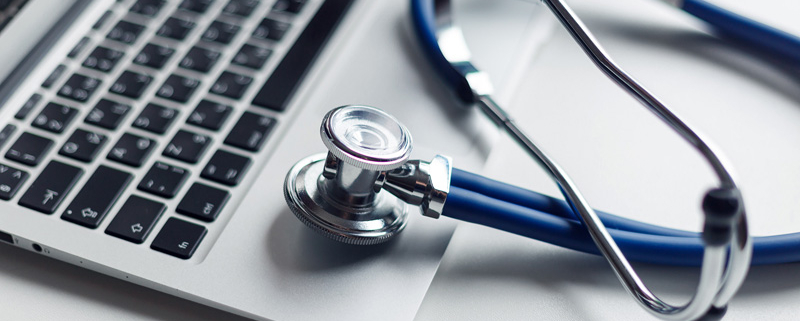 Telehealth Services Expanding Under Medicare
Exciting news! The Centers for Medicare and Medicaid Services (CMS) issued a new ruling last week that adds telehealth benefits to Medicare Advantage plans. Previously, certain telehealth benefits were only available to seniors in Original Medicare, and only if they lived in remote, rural areas.
"Today's policies represent a historic step in bringing innovative technology to Medicare beneficiaries."
These new changes, starting in 2020, mean that patients will have the option to use telehealth to receive medicare care, and have it covered. What does this mean for GrandCare? Instead of being required to go to a healthcare facility for every service, seniors will be able to use GrandCare's one -touch, HIPAA-compliant video chat on their GrandCare system to connect with their healthcare and clinical providers. It also means expanded access to telehealth services from providers who may practice in other parts of the country, and may not otherwise be reachable by the senior patient. This also enables medical homecare providers, such as the visiting nurses, to better access patients using telehealth monitoring tools and virtual check ins, without having the excess "windshield" time and cost of transport.
"Today's policies represent a historic step in bringing innovative technology to Medicare beneficiaries," said CMS Administrator Seema Verma. "With these new telehealth benefits, Medicare Advantage enrollees will be able to access the latest technology and have greater access to telehealth. By providing greater flexibility to Medicare Advantage plans, beneficiaries can receive more benefits, at lower costs and better quality."
With geographical restrictions lifted, CMS is ensuring that seniors in all parts of the country will have access to telehealth and telemedicine services. According to CMS, "These policies continue the agency's efforts to modernize the Medicare Advantage and Part D programs, unleash innovation and drive competition to improve quality among private Medicare health and drug plans."
GrandCare's easy-to-use, HIPAA-compliant video chat feature has always allowed seniors an easy face-to-face chat with healthcare providers. GrandCare also uses Bluetooth wireless technologies for remote monitoring of vitals and biometric readings, and offers better medication management and compliance monitoring. With the new CMS ruling, GrandCare users will enjoy a new convenience, better and faster access to care, while being covered by Medicare.
https://www.grandcare.com/wp-content/uploads/2019/04/Stethoscope.jpg
533
800
info@lmcllc.us
https://www.grandcare.com/wp-content/uploads/2021/05/grandcare-logo-300x138.png
info@lmcllc.us
2019-04-17 11:42:06
2019-04-17 11:42:06
Telehealth Services Expanding Under Medicare