Assistive Technology For Disabled Persons
GrandCare provides cognitive assists, remote activity monitoring and virtual visits that helps people with disabilities stay safe, social and independent.
Everyone deserves to live as independently as possible. With the right support and GrandCare technology, they can.
GrandCare is a large touchscreen that can improve the lives of developmentally disabled individuals, as well as the disability support providers they depend on. Features include:
Cognitive Assists
To-Do reminders
How-To Instruction
Calendar
On-demand videos
Remote Monitoring
Wireless motion sensors
Wireless door sensors
Rule-based alerts for unusual activity
Virtual Visits
Family video calls
Support staff video calls
Check-in video calls
Only authorized callers
Secure HIPAA-compliant
Do more with your existing staff. Provide support remotely, and in the least intrusive way.
Contact us to learn more.
GrandCare for people with disabilities.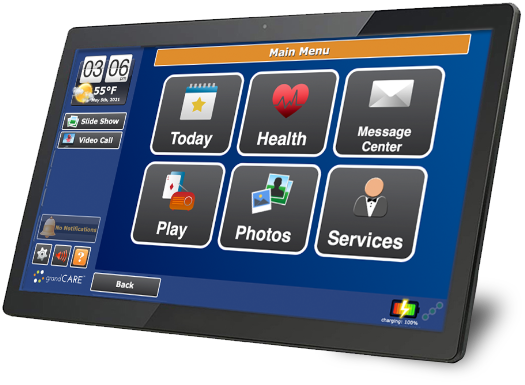 "Now my brother gets the independence he deserves, and we don't have to worry about his safety."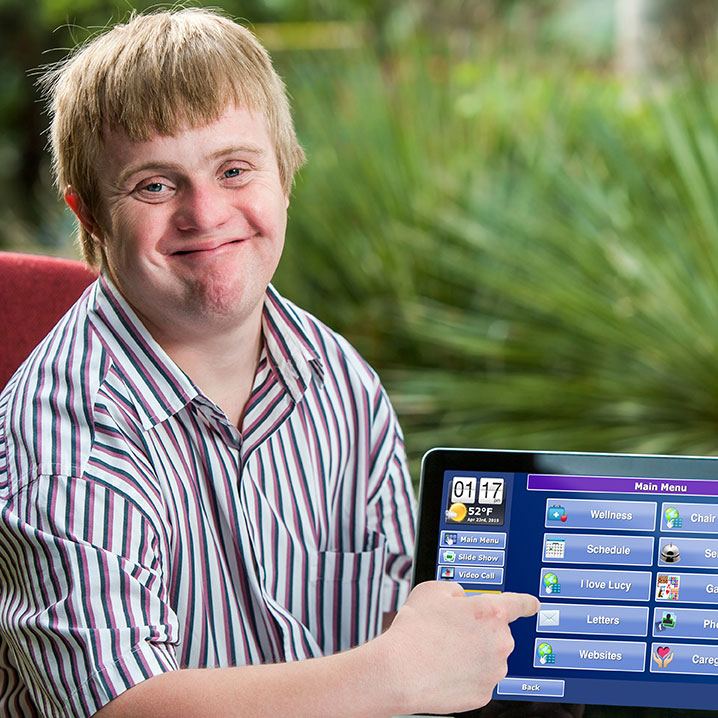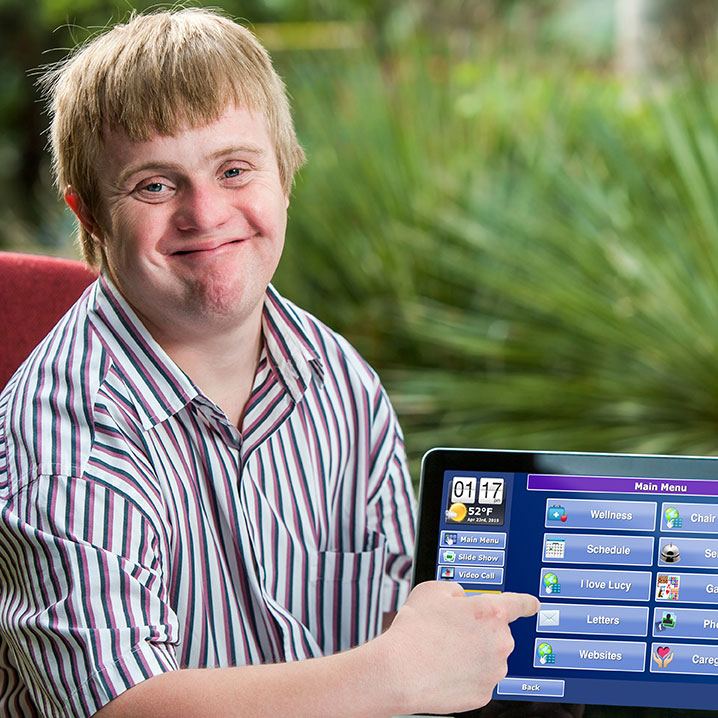 Want to know more about how GrandCare technology
can enhance your developmental disability services?