Experience, Engage and Keep In Touch with GrandCare's Communication Devices For Seniors
No question, it's been a tough year for everyone. Whether you're a fifth-grader, a parent, an employer, or an employee, we've all had our own struggles related to the pandemic. Senior citizens have had their unique challenges, too. Regardless of where they live, many older Americans have found themselves isolated from their family and friends, not getting out as much, and not receiving visitors. It's smart. It's healthier. But it's also downright boring. What's there to do all day, at home, alone? 
Seniors with GrandCare have fared much better. With GrandCare's simple video calling app, they can easily visit with family and friends, wherever they are. And it's so easy to use.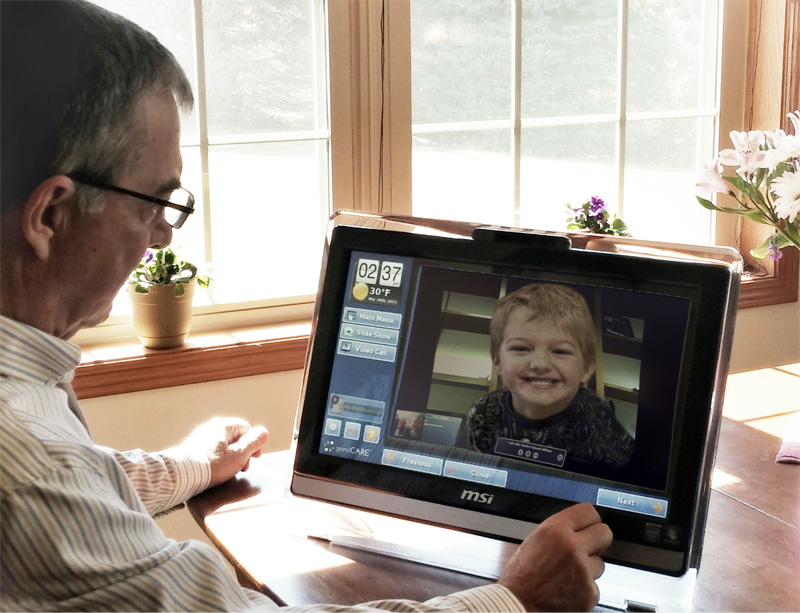 Being together is still the best. But GrandCare video calls are the next best thing, and it makes a big difference in seniors' quality of life. There are no usernames, passwords or URLs to manage. There isn't even a keyboard or a mouse, because you just don't need them. You just press a button to start a video call, or press a button to answer one. Even those who, for dexterity or mobility reasons, can't touch the screen, GrandCare makes sure they can still have successful, easy video calls every time. 
But GrandCare offers more to keep seniors engaged and connected. The pandemic moved us to go all-in on social features. We've added new games and audiobooks. We've added live local radio stations, and old-time radio programs you can't hear anymore like Car Talk, The Shadow and Dragnet. GrandCare will even tell you a joke, challenge you with trivia about history, sports, or current events, or entertain you with a fun fact. And we're adding more new content every couple of weeks!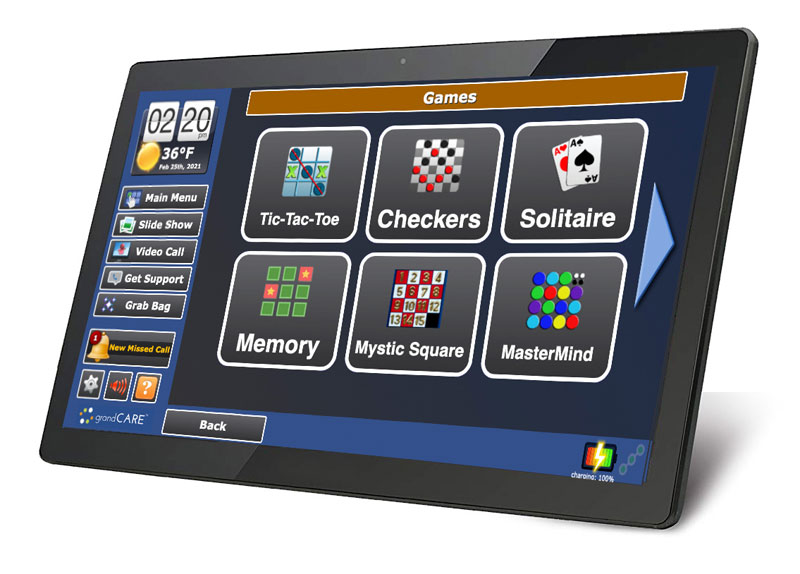 Sure, our mission is to keep people safe, healthy, and connected. But the bottom line is that we do what we do because we want to make people's lives better. So, settle in to hear the next chapter of Anne of Green Gables, visit with your grandkids, or enjoy a game of Memory. GrandCare's here for you.
https://www.grandcare.com/wp-content/uploads/2021/03/Grandkids-and-Grandparents-engage-with-GrandCare.jpg
800
1200
info@lmcllc.us
https://www.grandcare.com/wp-content/uploads/2021/05/grandcare-logo-300x138.png
info@lmcllc.us
2021-03-02 19:48:08
2021-03-02 19:48:08
Experience, Engage and Keep In Touch with GrandCare's Communication Devices For Seniors