GrandCare for Family Caregiving
Learn how GrandCare can benefit yourself or a loved one
GrandCare enables individuals to remain engaged and independent, without sacrificing safety.
The heart of GrandCare is a large touchscreen in the individual's home which offers family communication and cognitive assists. Optional sensors can be added to alert family members if anything seems wrong (e.g. didn't get out of bed, didn't access the fridge at mealtime, vital readings out of range, etc.) For short videos showing what you can do with GrandCare, click here.
Large, easy-to-read Touchscreen in the home
Online access & app for remote caregivers
Activity sensors & vitals monitoring
Games, calendar, medication management
One-touch video chat
HIPAA-compliant telehealth
GrandCare costs less than ONE week in an average assisted living community. We can customize a solution for your family.
Contact us today: sales@grandcare.com or call 262 853-2098.
"My favorite thing about GrandCare is having all these beautiful people available to me. I now have access to my grandchildren. Everything I was missing out on, I can see now. It has rebirthed me, so to speak."
— Private Home Resident Ed Thelen, St. Cloud, MN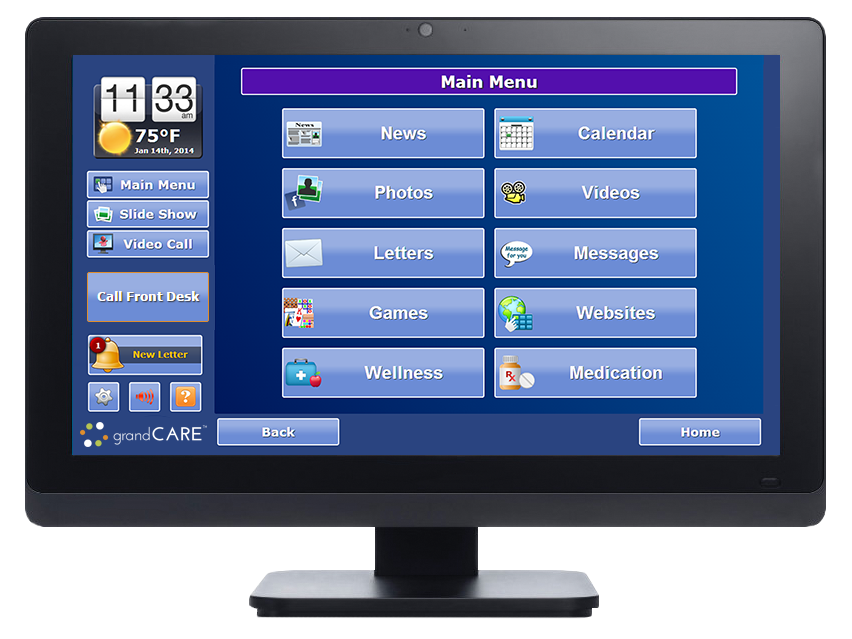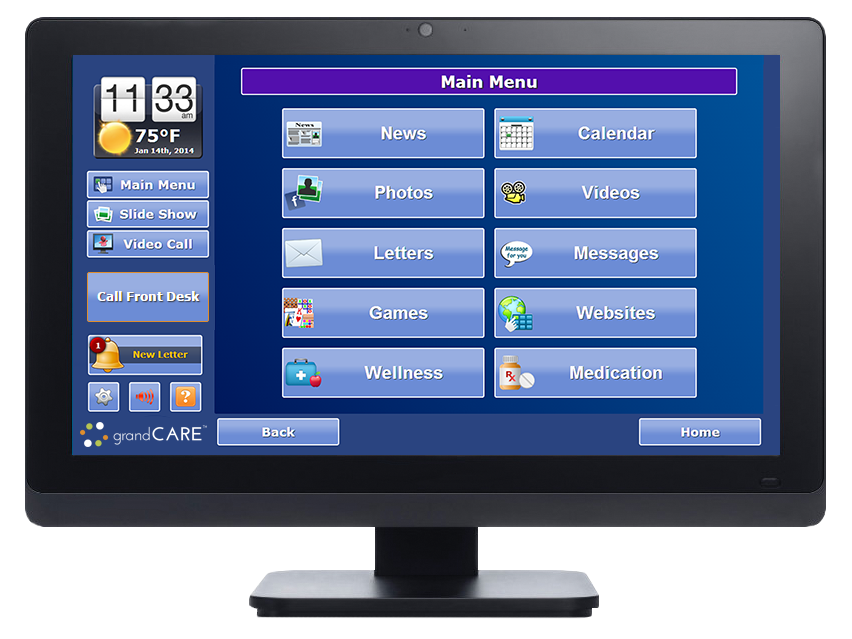 Want to know more about how GrandCare
can help you or a loved one?
Want to know more about how GrandCare can help you or a loved one?