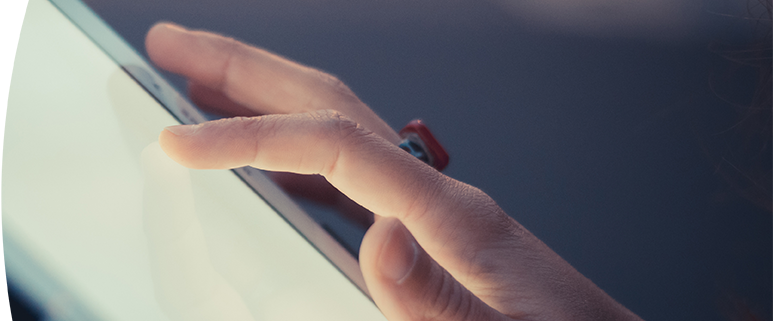 How to Address Staffing Shortages with Remote Monitoring Technology
Disability and aging service providers are facing an increased need for care while also dealing with record staff shortages. These organizations are turning to technology solutions like GrandCare to continue serving clients in need without having to onboard more staff.
New Technology Features for Remote Monitoring and Support
With over 16 years of building and developing, GrandCare is the most comprehensive and robust technology designed to make remote caregiving more seamless, proactive and affordable. Most recently, GrandCare has built out specific features to serve the disability services market, in addition to the aging and post-acute marketplaces they already serve.
GrandCare now offers community GC touchscreens in addition to the individualized touchscreens in private rooms. These community screens go in public areas of the residence and can offer public messaging and one touch video call options to remote support providers. They also mirror resident touchscreens and discreetly remind residents if a task is due (such as medication or another to-do reminder).
Supported individuals can choose how to receive reminders at home or on the go by text message, colored light prompts or on their personal GrandCare touchscreens.
"GrandCare has created a product to directly support professional care organizations, while improving the health and happiness of the individual," says GrandCare CEO, Laura Mitchell. "Now that we have seen proven success and reduction in cost and hands-on hours, we make it our mission to directly support each of our clients to ensure long term success and savings."
To support multiple remote care staff and ensure accountability, GrandCare has created a more robust 'Managed Alerts' option for claiming alerts and documenting the resolution.
"The GrandCare Managed Alerts help our staff prioritize the most critical needs for the people they serve. For one person, certain sensor activity is expected, but for someone else it could show a support need. The managed alerts make that distinction." – Hannah E., LADD
Funding and Implementation of Remote Monitoring Technology
While many organizations are on board with the new technology, some questions remain on funding, the new remote staffing model and how to successfully implement. GrandCare can help address all of these questions in an upcoming implementation-focused webinar for aging and disability service providers.
We will be hosting this free webinar Thursday, Sept. 22, 2022, from 3-4pm ET in response to the demand for assistive technology for disability smart homes and senior communities. Plus, attendees who join will receive a special limited time discount code for 5 free GrandCare Systems (terms apply).
Remote Monitoring and Remote Support Webinar
The Remote Monitoring & Remote Support Roadmap webinar will cover:
Personnel, including a project manager and participating support staff
Identifying and evaluating the home and installation environment
Determining who is a good candidate for remote monitoring and support
Assessing individual needs and mapping them to technology
Staffing the gaps
Training (supported person, natural supports, DSPs)
Staffing ratios and how to staff remote support
Setting up an on-call visit team for when in-person support is needed
Register online: https://us06web.zoom.us/webinar/register/WN___F2FVT8S1q9CxZoOytT5w
https://www.grandcare.com/wp-content/uploads/2022/09/touch-lg.png
897
773
info@lmcllc.us
https://www.grandcare.com/wp-content/uploads/2021/05/grandcare-logo-300x138.png
info@lmcllc.us
2022-09-20 09:00:38
2022-09-20 09:00:38
How to Address Staffing Shortages with Remote Monitoring Technology